Dear FOQ
Yes, this is a fortnightly endeavour now and no, I can't see a still-fairly-limited post-lockdown lifestyle lending itself to anything more regular. It's just where we are, now, people, it is what it is!
I write this draft from the cosy bowels of my local branch of Costa, a place that has seen me churn out my earnest writings for a good fifteen years, I'd say, give or take. There's a sort of irony in me doing this, though, given the subject matter of this fortnight's – what I'm calling – Sunday Sermon (the ranty/waffly/Beffly part that comes before my considered cultural critiques). Another warning for you... I'm leaning into alliteration a lot today.
But before we start getting heavy
this fortnight, I have been mostly...
Sketching
This January, and last, when inertia forbade me to do anything too creative, I took on the 30-Day Sketchbook Challenge run by one of my authors, Susan Yeates; last year, just to see if I could, and this year because I knew I could.
The Challenge is a way to get you cultivating a daily sketching habit, which in turn provides all manner of benefits such as increased skills in scribbling, mindfulness, a strong basis in habit-forming, and is – ultimately – a lot of fun. I love checking my emails at 7am for the day's theme or prompt; sometimes inspiration strikes like a wet kipper around the chops, at other times I'm still puzzling on a subject until the minutes before my Digital Wellness settings kick in and my social media turns a whiter shade of grey and locks me out for the night (at which point it gets tricky to share the day's etchings with the group on Instagram or the Face Book.
I'm under no illusion that what I'm producing is of any cop (although I have been encouraged and reassured that actually my sketches are not too shabs) but I persevere nonetheless. When one has succumbed to a life of literary output, it's rather nice to express one's creative side in other ways albeit through the medium of very cheap Wilko sketching pencils, which all of my artist-authors would look aghast upon given the advice they dispense, which is, buy decent materials or die trying (*paraphrased for impact).
Meeting, greeting and eating
... with Natalie, who actually gave me food for thought for the upcoming Sermon, as well as literal food by way of some rather scrummy-looking gin fudge. Once the mentalism of the lockdowns had eased, we resumed our now-monthly segues to Prezzo for quality time.
Mate-dates par excellence.
Photo by Nats
Swimming and strutting
Again, this is probably a story for another day segment of the blog but I'll dip a toe now and dive in a little deeper later. At some juncture last year (let's just say October) I became a gym bunny.
Well, not so much bunny as perhaps some sort of floundering rodent: I only ever use one machine, for a set time period, and I don't feel the need to make ostentatious grunting noises while I Go Work Out** (** which is how the hippest and preachiest YouTubers refer to it. Someone just stop me; I'm far too old for such frivolity).
And while that unfortunate bout of Covid in November (let's just call it Cov-ember) put paid to two weeks' training I've been back on the treadmill with aplomb since, strutting to a discerningly cultivated playlist and pounding the metaphorical pavement as a fairly unsubtle analogy for stress relief.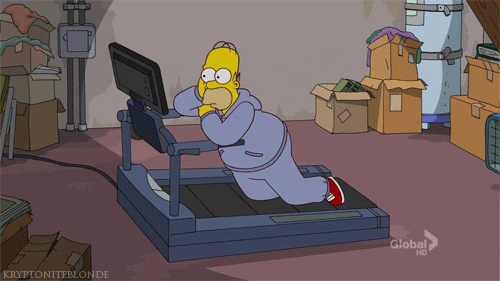 I've also been back in the pool (this morning, to wit, although it was crazy-busy and I had no Shark Fin attached to my costume with which to carve my way seamlessly through the water). I don't push it in the pool the way I used to back in the day, though; if I clock up 20 lengths in as many minutes then I chalk that up as a Win as I've probably had twice that many genius ideas in that time that I then need to commit to paper before they dissolve altogether.
Anyway, to what end, I (probably don't) hear you ask?
It started as an effort.
A last-ditch effort, if I'm being candid.
I wrote a little about this last year (if you follow my Instagram, daaaaaahlings, and no judgment on you if you don't...)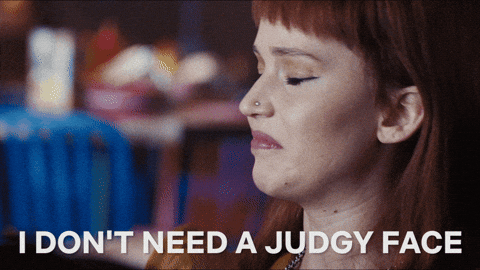 and if I've seen you in the last five months then I've probably told you this story but if not, here it is.
Back in July, on my birthday, in fact, Ma QB took a photograph of me sitting next to Pa QB, and I dwarfed him.
Then, later that same month, my friend and I posed for a photograph at local venue The Yard, and when it came up on the venue's Facebook later on, I barely recognised myself. Or, more accurately, myselves. My sprawling, dumpy selves. Plural.
Then, to put a nail in the coffin of my resolve (mixed metaphor much?) I found myself at the doctors' numerous times in the same month again (I had a busy July...) with strange symptoms (that proved to be stress-related) that led to a diagnosis of a very mild heart murmur.
Of course the jury's still out as to whether my heart was simply going boom-tiddy-boom over the dishy doctor...
But ultimately, that, and the numerous scans that followed, made me realise that the lockdown lbs I'd allowed to invade my stumpy 5'3 frame owed me rent. And a grovelling apology.
It wasn't even just lockdown... it was life. Even walking miles over the last six, seven years – from London to Brighton, through the Wye Valley (without getting purchase!), from Paignton to Hope Cove – hadn't made a blind bit of difference. I was Queen Stumpy of Stumpyville.
Looking back I wonder if certain events in the early to mid 2010s might have sparked off a spate of comfort-eating and denial. But I'm not feeling particularly navel-gazy these days and I'd much rather look forwards.
Anyway, the health blip was a wake-up. (That and getting my legs stroked by the dishy doctor as he tried to ascertain how much fluid I was retaining. Wish I'd remembered to shave them that day.)
I bought scales. Jazzy digital ones.
I subscribed to Noom.
I drew a line under my weekly mac-and-cheese and pizzas (although I refuse to surrender my Prezzo visits).
I watched that programme on how much processed food we're imbibing and it scared me into action.
I spent August walking at lunchtime with my workmates rather than sitting hiding at my desk. August was transformative.
When gym memberships were offered up at work, I took one.
I worked for it.
Between the end of August 2021, and the end of December 2021, I managed to evict two conniving, unhealthy stones.
And at the risk of sounding glib, I got 'me' back.
I honestly wasn't sure I could. I had consigned myself to a life of stumpiness and unflattering photographs (yes, I know the camera adds ten pounds but how many cameras were on me? Etc etc...).
Left, July; right, December.
But I did it.
It could have been too easy to make the choice to lose weight for aesthetic purposes, or vanity (although if I'm honest, I was on one level).
And it was all too easy to ignore or even be blind to the creeping weight, and the poor choices I was making to achieve it. Sometimes I didn't even see it with my own cross-eyes; it had to be distilled through a lens before I realised how far I'd gone.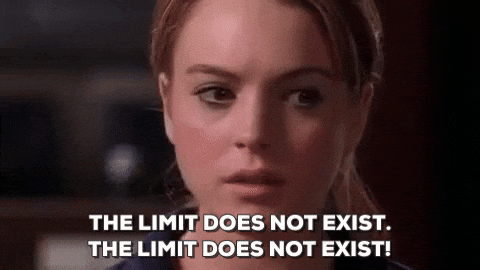 But at some point a switch flipped and I chose to come back.
Sometimes I still go past the Vintage Macaroni Cheese in Co-op and cry a little bit but now I can step away (and go home and make something from scratch).
And I'll be honest, again, and admit that it took someone else noticing at the one-stone-loss mark for me to realise that all the hard work was having an effect after all, and it was worth it.
I'd noticed it from a mathematical point of view, but I didn't have quite enough objectivity to see it physically. I suppose if you're charting these things daily then over a longer time span you're not going to see the full impact, until you compare the Before and After.
But it spurred me on, and I hit the target I set myself, albeit two months later than planned ('cos Covid).
---
Last week, when I met up with Natalie, I mentioned that this was going to be the subject of this week's blog/Sunday Sermon, and that my angle was going to be how I felt like I was only being validated by other people because I suddenly looked a certain way (i.e. thin).
I didn't think I should be accepting that validation, as I felt I needed to make the point that I am more than this frame (I've not grown in height; the stumpiness will always be inherent) and if I were to be noticed as I went about my day, I wanted it to be for the other things I'd accomplished. A great book I'd edited, maybe, or a sketch that resembled its subject matter. Not for changing my appearance and reverting to 2014-era QB.
I worried that by drawing attention to, and qualifying what I'd accomplished could be seen as arrogance, or could even be a negative trigger to someone, if I owned it, and owned what I'd done to get there – even though I did what medical advice hath thus decreed for centuries hence: I exercised and ate sensibly.
But there's a reason I call her the Ginger Yoda. (She speaks with conventional syntax but she's very wise.) Natalie's observation was this: perhaps the validation has come because I've invited it.
Perhaps I wanted my hard work in the arena of self-improvement and health to be acknowledged, as, in the grand scheme of things, it's as much of an accomplishment for me as editing a good book, or producing a decent sketch.
She's right, you know; part of me feels I ought to reject that validation, but part of me knows that actually, I can accept it in good faith because I did what I needed to do for me. For my physical and my mental health.
And as ever, I did it alone.
There may have been moments of amusement over Noom with Cousin Jo as we both shared what we'd omitted from the food log that day... and I might have gone for walks with workmates to motivate me to leave my desk and move (and it may or may not have been a ruse to put the world to rights on some occasions) but ultimately, I set nobody up as my ultimate inspiration besides myself.
OK, that's a lie: a schoolfriend of mine is on Instagram and occasionally posts on her lifting accomplishments, and her seriously hardcore/bada$$ weights routines... and she's only a month older than me.
I was using middle age and middle-age spread (and my thyroid) as my excuse for inertia for so long I accepted it as truth until I flipped that switch, and thought, 'let's see, shall we, what this body can do'.
But, and this is a big, important but... (sniggers in a corner)
...while I was inspired by other people, I never pitched myself against anyone else.
I could only do what I was capable of, what my body was capable of, and I'll give it its due – I underestimated it. And myself.
So today I celebrated with a sausage sandwich while I drafted this post.
Because, balance.
---
This fortnight, I have also been...
Reading 📚
I finally finished:
Far from the Madding Crowd
and started reading:
The Confessions of Frannie Langton | Sara Collins
and:
Digital Minimalism | Cal Newport
Watching 📺🎥
Queer Eye | Season 6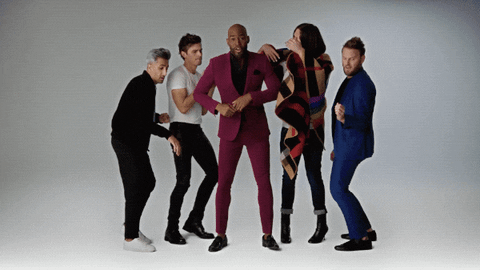 OK, so have I been blind for six series or has Antoni been working on some serious GUNS?
That is all.
Apart from, it's been very hard to choose a favourite 'hero' in this series but I'm still very much Team Angel and Team Jamie (once she stopped crying and realised she didn't have to martyr herself).
Animal Attraction
This is usually one of my Christmas films (y'know, because some of it takes place at Christmas...) but is a perennial favourite.
Largely because of Hugh Jackman. Ah, baby Hugh...
Yeah, I could have included the gif of him coming into the kitchen sans shirt but
I like to keep that to myself sometimes...
Don't Look Up
Far be it from me to have my finger on the Zeitgeist for a change, but I have Ma QB to thank for this recommendation, currently on Netflix and garnering a lot of attention.
I spent much of the 2000s watching 'disaster' films of the Deep Impact ilk (scientists discover comet/asteroid bound for earth and about to trigger an Extinction-Level Event), so this felt very much like a weighted micky-take. Except it was also a political commentary about smoke-screening and gaslighting and lots of other smoky, gassy bad things, and had such a stellar cast (Meryl Streep, Leonardo di Caprio, Cate Blanchett, Jennifer Lawrence, Ariana Grande parodying herself and wonderfully/swearily... and loads of others) that it had to take itself a little seriously. And it was so well played, with one of the best laugh-out-loud moments coming before one of the darkest, most profound.
But no spoilers here. Watch it.
Link Love 🔗💓
Just the one this fortnight:
Matt D'Avella | Why you always feel so mentally drained. | YouTube
---
Until the next, stay safe, stay sane...
qb xx